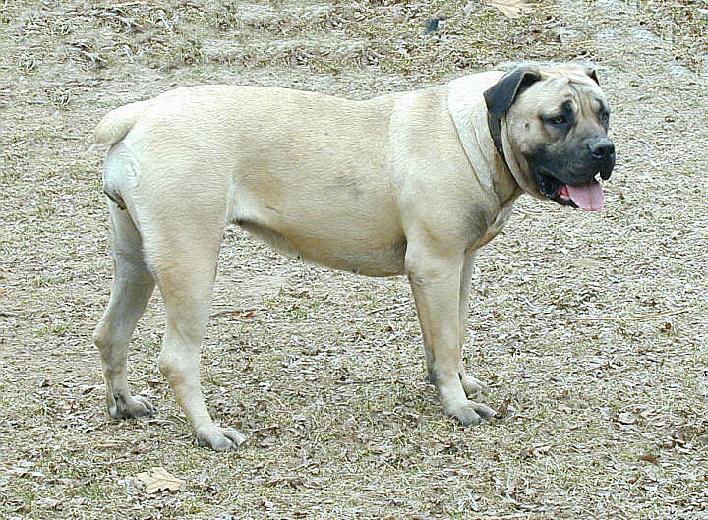 Rut age 16 months
Height: 25.5"
Weight: 118 lbs
PennHip: 0.50,0.50 No DJD or HD. Rut is at the 70th percentile, meaning she has hips better than 70% of all boerboels assessed by the PennHip method at this time.
Appraisal May 2007: 81.3%
OVK Boerboel is located in Fulton, Missouri.
Contact Eric at 573-220-6923 or by email at BoerboelsUSA@Yahoo.com
© 2001-2023 Oak View Kennel. No content may be used or reproduced without expressed written consent from Oak View Kennel.